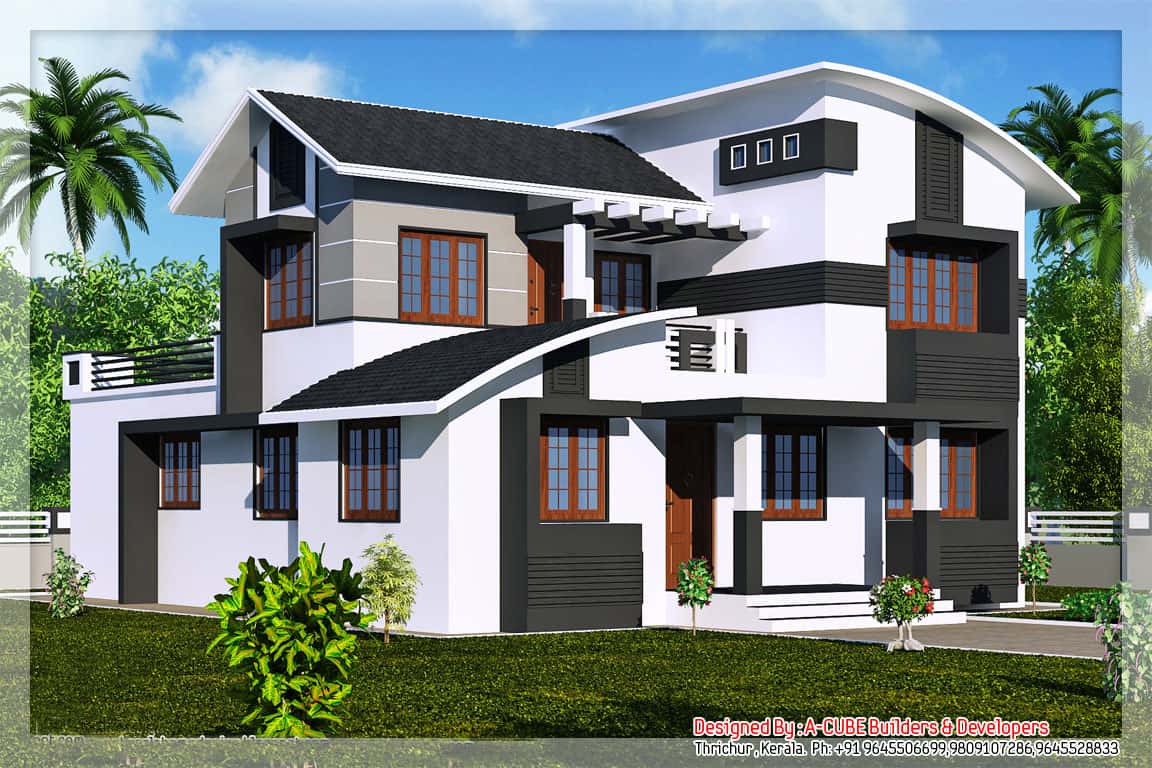 The railings on the balcony are plush yet simple – and so are the pillars. Building this two-storey house would only earn you many praises for years to come. What's more, it'll provide you much needed comfort as well with 3 bedrooms, 3 bathrooms and every other facility expected in a home.
The complete house is expected to cover an area of 2218 square feet, out of which the land portion would be 1528 square feet.
House Elevation Details :
Ground floor : 1528 sq. ft.
First floor  : 690 sq. ft.
Total Area   : 2218 sq. ft.
Bedroom      : 3
Bathroom     : 3
Has this design caught your interest? Then hurry up and contact the architect before he sells this out. Contact information are provided below.
ACUBE
Builders & Developers
Vayalambam,Anchappalom
Thrichur . DT
Kerala ST
India
Ph: 9645528833,9746024805,9809107286
Email:acubecreators@gmail.com